A Crowdsourced Essay on MOOCs and Higher Education Pedagogies
Note: This essay was created as a crowdsourced Google Doc as part of the Monday assignment for #MOOCMOOC. I found it worthwhile reading. I also wanted to get an initial post up for #MOOCMOOC to test the RSS feed. Enjoy.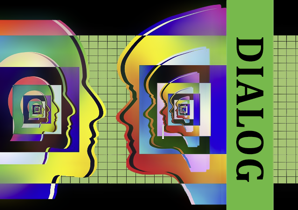 MOOCs and Higher Education Pedagogies
In Higher Education (HE), students develop abilities to think independently, critically, and creatively in ways which support lifelong learning. HE learning goals include building upon pre-existing information (such as that learned in grades K-12), developing knowledge and skills, and acquiring credentials.
HE has traditionally used a range of teaching and learning methods: classroom lectures, small-group tutorials, guided seminars, supervised lab or practice-based sessions, guided field trips, guided reading and private study for a formative assignment with comments and marking.  Assessment methods include  tests, essays, problem-solving, individual and group projects, and other discipline-specific approaches.
Since digital technologies have been available in HE, we have explored digital versions of some of these methods, mainly lectures / reading delivered as digital resources, videos, using digital media tools from web 2.0 and online discussion groups, mainly asynchronously.
These include related concepts of connection and engagement, including learner-to-learner interaction and the cooperative construction of new knowledge.
However, there is still the expectation that a person attending an institution of HE is mainly acquiring knowledge through attendance within a closed learning environment during a specified period of time. Even when students in HE (including taught graduate students) . These pedagogies use similar instructional strategies and have similar learning goals.
While it is as yet unclear to what extent MOOCs will affect traditional higher education structures, we can speculate about the ways they may influence approaches to teaching and learning. If layers of double loop learning can be developed, MOOCs could be beneficial for professional development in HE. As most HE professionals are self-directed learners, MOOCs can be used for field specific or general development.
Because knowledge is not scarce, MOOCs can help traditional student/teacher conversations focus on higher-level outcomes instead of facts. This is in line with newer learning ideas, such as "flipped classrooms" and provides the ability for more HE instructors to use a flipped style, letting the MOOC be the lecture, and spending class time on discussion and problem-solving, giving students skills that will be useful for them.
Connectivist MOOCs (cMOOCs) may alter pedagogy from instructor-as-director and even beyond peer-to-peer learning to a focus on learning within a personal learning network with input from within and beyond the MOOC participants. For example, Coursera MOOCs allow students to review their peers' assignments . The issue then becomes avoiding "the blind leading the blind" while allowing students to determine their own learning methods and goals. As with Wikipedia and other social knowledge websites, someone should navigate the ship and ensure that information is accurate.
One change MOOCs provide is the openness and democratization of education. Students in traditional courses can use MOOCs to learn outside of the classroom, use that knowledge to improve their interactions with faculty, and strengthen a lifelong interest in learning.
MOOCs have emerged from components of online learning and social media revolutionizing connections and networks. They form a badly-needed response to CFCs – Small, Closed, Face-to-Face (F2F) Courses and for profit online learning as well. They represent the most radical undertaking to date of 'flipping the classroom'. Since they are relatively new and untested, MOOCs will likely not replace any traditional classroom learning (in the near-future), but rather enhance and enrich it. F2F sessions still have much to offer, such as supervised practice, immediate feedback from both peers and teachers, and synchronous work.
A Massive Open Online Course (MOOC) allows people to explore some of the same knowledge and content available in formal HE institutions, while also generating and contributing knowledge within a network. MOOCs use the Internet to offer organized learning experiences that are asynchronous and free, thus bypassing limitations that can keep some people out of HE institutions. Everyone with an internet connection can have access to a MOOC. According to Savitz (2012), even if edX MOOCS cannot replace a Harvard Diploma, online courses can still provide significant value in filling gaps in skills to meet job market demands. Further, MOOCs can help such people expand their career options by providing quality content, openness, and flexibility producing new opportunities to acquire additional skills. A campus-based education prior to joining the workforce with paper-based "proof" of competence may be replaced by real time, permanent, secured, cloud-based digital records of accomplishment, freeing individuals to pursue knowledge that is relevant to their needs in the moment.
There are a number of approaches to learning associated with MOOCs, most of which are similar to existing HE pedagogies: (i) Knowledge is often acquired by lecture but is self-paced, meaning it can occur anytime and anywhere, and may be done without anyone else in the room. (ii) There is peer-to-peer learning, but it occurs through the internet, either in real-time or not. The main difference is that some MOOCs create a connectivist and networked, but decentralized flow of information and ideas between peer learners, where there is more potential for generating and sharing own understandings and knowledge instead of simply absorbing. Because they are not as teacher-directed, MOOCs aren't currently thought of as being connected with a distinct curriculum. The learner decides what courses to take, depending on their own objectives, at their own time and pace. All of this requires an especially self-regulated, motivated, and autonomous learner because there is little personalised guidance and feedback. MOOCS often maintain rigid time schedules, but are less likely to maintain the planned curricula as more traditional courses do.
The instructional principles of the early MOOCs were based in pedagogies of openness and connection. They were designed to maximize four key digital learning affordances (Downes & Siemens, 2010):Aggregation, remixing, re-purposing, and feeding forward. MOOCs also have additional learning outcomes including enhancing digital skills and developing a Personal Learning Environment (PLE).
These instructional principles relate to a great degree to several pedagogic approaches that have found their way into (higher) education, e.g. challenge-based or problem-based learning  socializing are worthwhile. However, MOOCs, despite their short existence, have made a significant impact upon HE practices and pedagogy.
The MOOCMOOC is described as "A mini-MOOC, a meta-MOOC, a MOOC about MOOCs" and can be found online at MOOCMOOC.com. You can follow along on Twitter following the hashtag #MOOCMOOC and can follow the project on Twitter at @MOOCMOOC, @HybridPed, and leading this MOOC is Jess Stommel, @jessifer along with a team of inspiring educators.